Holiday Airline Crisis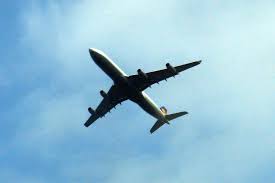 If you traveled by air this holiday season, then you probably experienced a flight being delayed or you heard the commotion of people scrambling to find flights. Southwest is the main airline that caused customers stress, but Jetblue played a part as well. You may have not been able to see your family over the break or if you were able to get a flight it would have drained your bank account because of the high demand. Flight prices ranged from $1,000 a ticket to $5,000. 
 The flight-tracking website FlightAware has collected the data that 3,181 flights in, out of, or within the United States got canceled on Sunday, the 25th of December, which is normally a light day for travel. Not only did flights get canceled on Christmas day, but many more also got significantly delayed. Around 6,800 flights were delayed and then were able to take off, albeit late. That's around 10,000 flights that were negatively affected by the weather this travel season and roughly 100 or more people on each of the delayed planes. 
One flier who we spoke to was supposed to be flying from a New York airport to Los Angeles on Jetblue on December 23rd. When the weather forecasters predicted that a bomb cyclone would land in the New York area on that day, the flier moved their flight a day earlier. When they went to check in for their flight online the night before they were scheduled to depart, they realized that the ticketing agent had made a big mistake and switched their flight from New York to Los Angeles to Los Angeles to New York. Obviously, this flight wouldn't work for them since they lived in New York. After hours on the phone with the airline, the flier was able to get tickets to an airport about an hour away from where they were staying and had to drive at 2 a.m. to their hotel in California. Even though this seems crazy, this flier was one of the few lucky ones that ended up getting to their destination at any point.
We interviewed another flier and this is what they had to say. "My two daughters and I were traveling by plane this holiday season. We were traveling out of John F. Kennedy airport in New York, and we live in Westport, Connecticut. When we arrived in Stamford, we received a call from Jetblue Airlines. My daughters in the back panicked and I had to try to stay calm for them. The recorded message stated, " This is Jetblue airlines, and we are calling to tell you that your flight has been canceled. Sorry for the inconvenience." We were already on our way to the airport and we were visiting family in Fort Myers Florida. We had to reschedule our flight, and the price was way more than I was charged for my original flight. When we got our flight it was for Thursday the 28th of December, and my flight that got canceled was for Tuesday the 26th. Our rescheduled flight was at Newark Liberty International Airport and it arrived at Fort Lauderdale's Hollywood International Airport. And if you know Florida and Connecticut then you would know that both of those locations are very far from the original locations the flight was supposed to be to."
Hopefully, the airlines and the governing FTA Federal Transportation System can investigate this situation and create ways to keep it from happening again.