Fun News Facts
MEXICAN TEQUILA FISH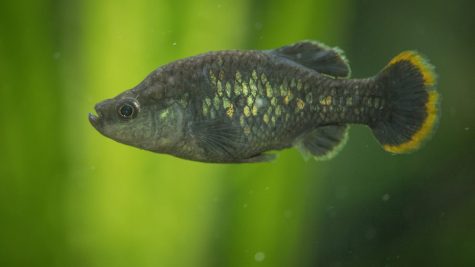 Mexican Tequila fish have been reintroduced to its natural habitat after 24 years of being in the UK. In 1998 5 female and 5 male fish were brought to the Chester Zoo in England and now in 2022 they are finally being released healthier than ever. Currently between 1500 and 2000 fish have been released into the wild. 
HIGH SCHOOL BASKETBALL TEAM ACCIDENTALLY ADDS THE WRONG NUMBER AND FACETIMES TOM BRADY AND THE BUCS
A high school basketball team accidentally facetimed Tom Brady and the Tampa bay buccaneers. Freshman, Vinny Tartaglia, was trying to add other team members to a team meeting when he got the numbers mixed up and facetimed cornerback Sean Murphy-Bunting. After that he showed the boys around the locker room and other players like Mike Evans, Rob Gronkowski, Leonard Fournette, and 7 time super bowl champion Tom Brady. 
RECENTLY EVICTED DUNKIN' EMPLOYEE GETS A NEW HOUSE FROM HER FRIEND

A Dunkin' employee in Ohio had recently been evicted from her house just before Christmas. Her friend that she befriended in the drive-through had been going to Dunkin' for three years straight and when her friend noticed that she wasn't coming to work anymore she asked around and found out she had been evicted. Once she had found that the Dunkin'  employee had been evicted she had to do something. With the help of the new life furniture bank (a organization that gives away gently used furniture to the less fortunate) she was able to have a home to move into with her children.